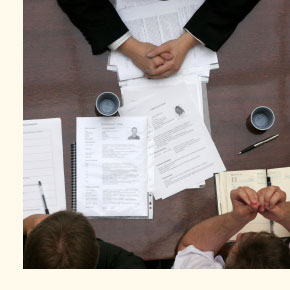 Mediator
In mediation, a single neutral person like Dr. Petrich, who may be a lawyer or psychologist or both, helps the couple reach an agreement but CANNOT GIVE LEGAL ADVICE. The couple still need lawyers to complete the divorce. The mediator cannot act as lawyer in the same case.
As a mediator, Gail meets with the couple, usually without their lawyers, in sessions that last one to three hours. If they are successful in reaching an agreement, Gail prepares a memorandum, which the couple submits to their respective lawyers for review and entering into court. Often the mediator can help reach agreements in both parenting and financial issues. In mediation, it is very important to choose "mediation-friendly" lawyers, who are willing to agree with the couple's decisions and have no motivation to escalate matters into litigation.
Mediators help clients stay focused on talking to each other, and help clients arrive at creative solutions for especially difficult problems that don't have obvious legal solutions (like unadopted step-children, same sex relationships and parenting issues, complicated inlaw or extended family relationships, disabled children, family business issues, etc.). In all her roles, Dr. Petrich seeks to be a bridge builder.